Diamond Certification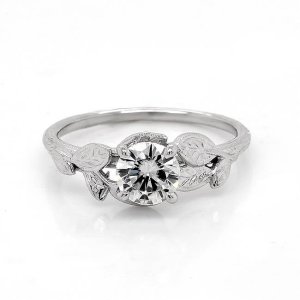 When buying a diamond, ask the seller about its certificate, also called a diamond grading report , or diamond quality document, it is an official laboratory report created by independent experts (gemologists), who evaluate each diamond against the standard industry criteria. A certificate includes information about the diamond's shape, cut, measurement, carat weight, color, clarity, and other specifications.
While shopping at OroSpot.com, you can view some of these features by moving your mouse over a specific jewelry item.
OroSpot diamonds are certified
Our diamonds have been analyzed and certified by the leading, independent grading labs, such as the Gemological Institute of America (GIA) or the American Gem Society Laboratories (AGSL). Reports issued by these institutions are recognized and respected throughout the industry. A certificate guarantees the legitimacy and provides objective grounds for fair value assessment, helping buyers to make the right choice.
Our certified diamonds have FL-SI2 clarity, D-J color, and Ideal, Very Good, Good, or Fair cut
For more information about individual diamond reports and certificates, contact our representative at sales@orospot.com or (212) 380-1457 .